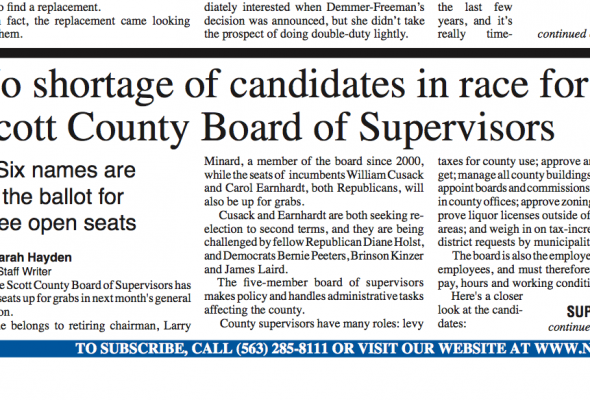 [Excerpted from the North Scott Press, October 22, 2014 by Sarah Hayden. NSP.October22.2014.ScottCountySupervisorRace]
It's hard to miss the large, impressive, campaign yard signs bearing Diane Holst's name. They have made Scott County residents familiar with her name, despite her lack of political experience.
With an aggressive mail campaign, a web- site – dianeholst.com – and the yard signs, she wants to make sure residents know who she is.
"I'm not concerned about anything I say because I don't change what I say. I am very specific. I …
Read More »